Online Dating Safety
SimpliSingles wants you to have fun and enjoy the online dating experience, but as with anything, there are things to keep in mind to protect YOUR safety when using any online services, especially those where you are getting know someone better and potentially leading up to a person-to-person meeting.
This article is required reading as per our terms and conditions.  You must agree that you have read and understand these guidelines before your profile will be approved.  We put you in control of your own online experience, but want to make sure you know and/or at least have a refresher that there are bad actors out there affecting both men and women.  Always report suspicious online activity or profiles to the SimpliSingles abuse department.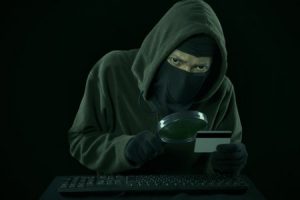 PROTECTING PERSONAL INFORMATION
You should never give anyone personally identifiable information, such as your social security number, addresses, pin numbers, credit card or banking information.  No one should ever ask you for this on our site and you should NEVER give this information out.  
It is also important to note that SimpliSingles will never ask for any of this information via EMAIL, TEXT or PHONE CALL.  The only exception is if you contact the billing department and are actively working on an issue, otherwise WE WILL NEVER ASK FOR THIS INFORMATION!
[Back To: Table Of Contents]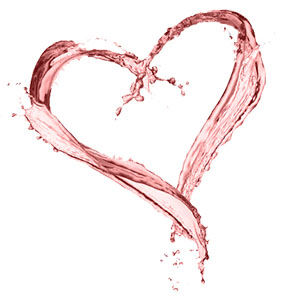 STAY ON SIMPLISINGLES
ALL communications should be performed within SimpliSingles website or app, at least until you are fully comfortable with the person you are communicating with.  There are several reasons for this:
Bad actors will attempt to lure you away to 3rd PARTY CHAT TOOLS (such as Kik) where they are not monitored.
Bad actors will attempt to get you to EMAIL THEIR PRIVATE EMAIL ACCOUNT, typically leading to some type of scam. These accounts are typically free accounts that can be easily obtained from Yahoo, Hotmail and Google.
Bad actors will attempt to get you to CALL THEM, potentially running up charges on your line by calling foreign countries or scam lines.
Once they get you away from the SimpliSingles website or app, we lose all ability to assist and block/report the bad actor accounts.
[Back To: Table Of Contents]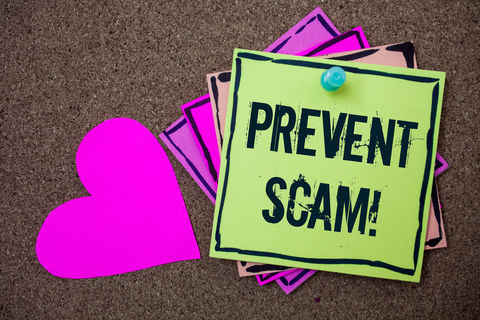 MONEY REQUESTS
NEVER NEVER NEVER send anyone on SimpliSingles money!  Bad actors will attempt to lure you in with:
SAD STORIES about children or other relatives
MEDICAL EMERGENCIES/hospital payment needed
Being TRAPPED IN A BAD SITUATION
Instantly FALLING IN LOVE WITH YOU and needing to come be with you very soon after starting communication
DEATH IN FAMILY stories
LARGE INHERITANCE assistance requests (money laundering)
These are all very popular scams and costs millions of dollars per year in losses.  The 'wiring' of money, such as in using Western Union, is the equivalent to sending cash, it is hard to trace and almost impossible to undo/recover funds lost.  See the following Federal Trade Commission (FTC) website for more on this topic : https://www.consumer.ftc.gov/articles/0004-online-dating-scams
[Back To: Table Of Contents]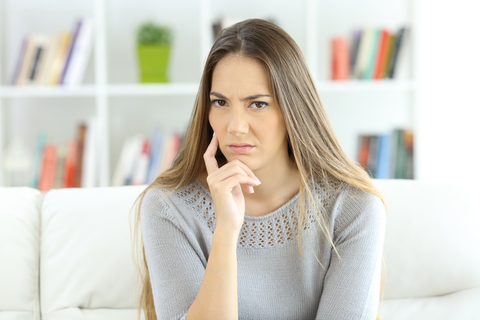 SUSPICIOUS BEHAVIORS
Be on the lookout for suspicious behaviors, some of these behaviors may include:
INAPPROPRIATE BEHAVIORS either on this website or during/after meeting
PROFILES THAT DON'T MAKE ANY SENSE, contain odd characters, such as random ? symbols or use random words strung together.
PERSONS WHO ARE UNDER 18 years of age are not allowed to use SimpliSingles, if you encounter an under ager please report the profile to the abuse department.
HARRASSMENT, including offensive emails or messages.
REQUESTING lots of information from you, returning very little back. Wanting more and more photos, returning very few/none or photos look like they are in a country other than your own.
ASKING for any kind of financial assistance for any reason (see our section on Money Requests for more).
[Back To: Table Of Contents]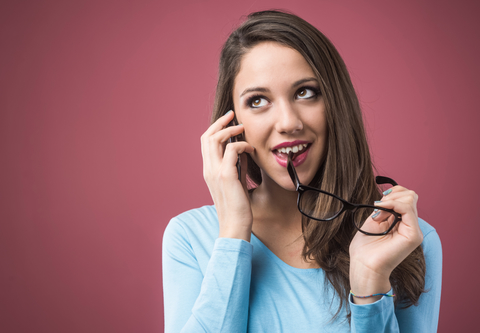 GETTING TO KNOW YOU
The fun part of dating is getting to know your partner, enjoy yourself!  Consider the following:
KEEP ALL COMMUNICATIONS ON SIMPLISINGLES until you are comfortable with the person you are communicating with.
DO SOME HOMEWORK (aka: Googling) on your person of interest.
DO NOT GIVE MONEY TO ANYONE on this site.
DO NOT BE FOOLED into communicating off of the SimpliSingles site/app, we can't stress this enough! Texting and other forms of communication may be more 'convenient' but also expose you directly to the other person. 
DO NOT USE SOCIAL MEDIA PHOTOS on SimpliSingles. This makes it way too easy for a bad actor to stalk and track you.
DO NOT GIVE OUT ANY PERSONAL INFORMATION ON YOUR PROFILE, such as full name, address, phone number, etc. Not only is this dangerous for you, it violates our use policy and could result in account removal.
[Back To: Table Of Contents]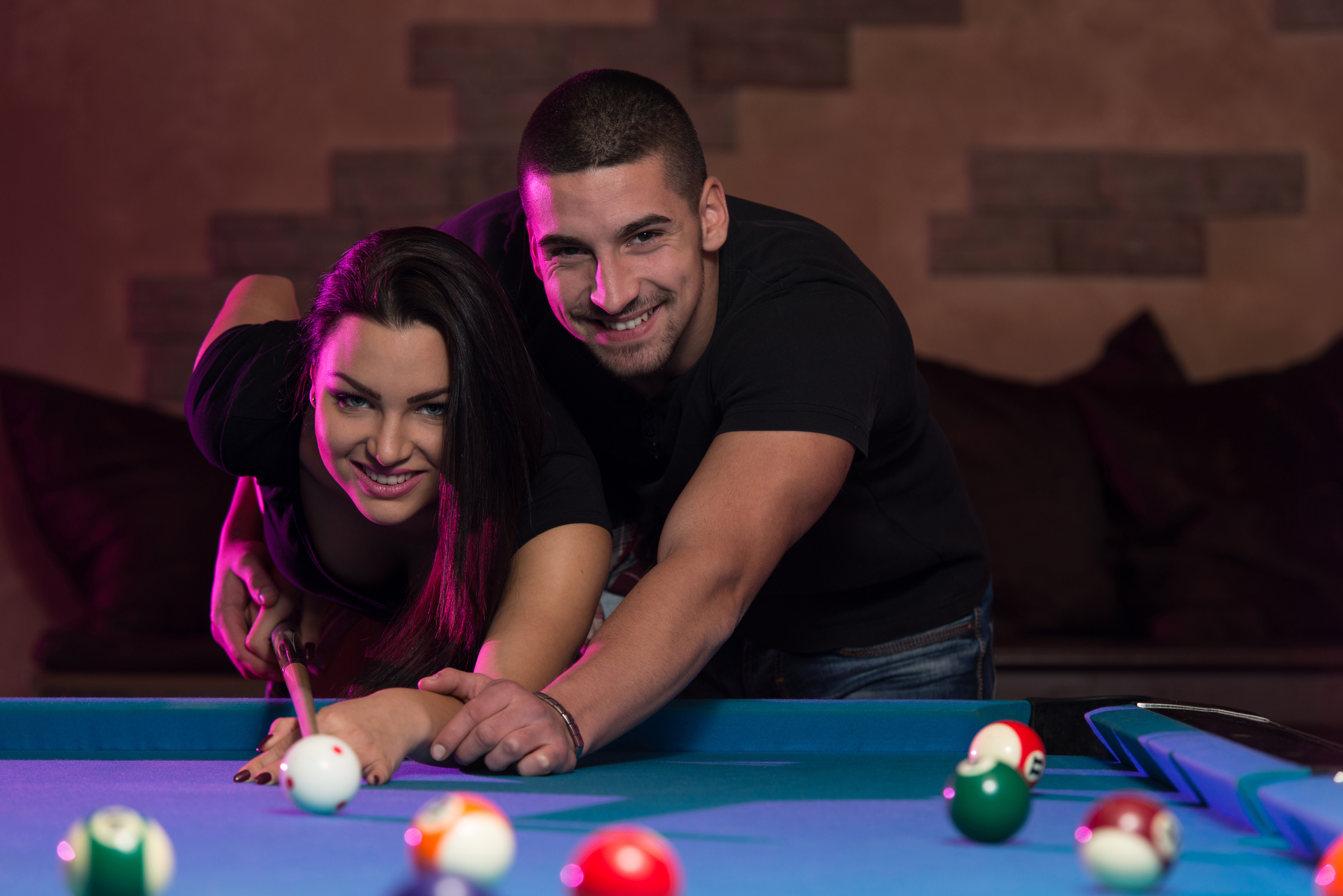 MEETING
Meeting your potential date can be nerve racking and super exciting at the same time, do not let this cloud your judgement though!  Keep these considerations in mind when meeting your date:
REMEMBER – you do not officially know this person, even though you feel you might from chatting or talking on the phone, people can be very different in person… Being different is not necessarily a bad thing, nerves and excitement can alter behaviors, but if things are very different, something may be up.
TELL – tell your family and/or friend(s) what the plan is, where you plan to be, etc. Keep your phone charged or at least a portable battery pack with you and keep it on your person, do not leave it unattended.  Set up a "Check in" time with a friend.
DRESS – appropriately. This will vary by situation and personality, trust your instincts!
TRANSPORT – at least on the first meeting or two, you should remain as independent as possible. What does this mean?  In its simplest form: DRIVE yourself (or Uber) to the meeting place, this way if things get bad or do not work out, you can leave at any time.
PREPARE – to pay your own way, keep a little cash stashed just in case of lost/stolen wallet/purse or other issue.
STAY – at a bare minimum, you should remain in a public, well populated place during your first meeting or two.  NEVER meet in a private or remote location, especially your date's home or apartment.  If you are pressured to meet in a private location, you should terminate the date and cut communications.  There is added safety in numbers.
CHECK IN – you know those check in functions on social media, like Facebook? Yes, they allow Facebook to know where you hang out, but they can be helpful in the dating world, as they leave a digital paper trail of your location(s) and time(s) you were there. 
DRINKS – drinks are fun, but STAY SOBER! Don't impair your judement and put yourself in danger.  It is very important to keep a clear mind.  Do not give any opportunities for bad actors to alter beverages by leaving drinks unattended or getting distracted.  Remember, it takes only seconds to tamper with a drink.
ACTIONS – be yourself and remember you are on your date to connect with someone you have some type of spark with. Being overly suspicious can be a turn off to your potential partner.  Balance your date with fun questions, mixing in with more serious ones you really want answers to.
DEFENSE – keep some type of self-defense weapon with you, just in case. Examples may include pepper spray, a small air horn/whistle or stun gun.
LIMIT – the amount of personal data you give out on a first (or even second date). There will be plenty of time to learn about each other.  Avoid giving out any information that is identifying, such as home address, work address, etc. until you are fully comfortable with your date.
ENDING – go home by yourself, process the date and decide if you want to continue pursuit of the match you just met. You probably won't want to have your date 'walk you home' as this makes you an easy target, especially in uncrowded areas.  If you are comfortable with your date and they ask for your number or to see you again, go with your instincts!  Most of all, use common sense!
[Back To: Table Of Contents]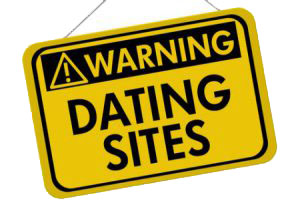 WHAT RISKS ARE FOUND ONLINE?
Your personal safety can be threatened by bad actors.  Although we attempt to verify profiles are complete and the subscriber has completed basic checks (such as email verification and not a robot verifications) bad actors are still out there. 
STALKING/HARRASSMENT could result from giving out too much information before you truly know somebody. Give out information sparingly, as your instincts tell you it's ok.  Be sure and report any abnormal behaviors to SimpliSingles abuse.
FRAUD can occur anywhere, including on SimpliSingles, if you let it. Be VERY cautious of anyone with a 'sad' story, attempting to tug at heart strings.  Also DO NOT give or send money to ANYONE on this website, no matter how sad the situation or desperate the person is.  Refer to the Money Requests section of this document for details.
FAKE PROFILES are found on all online dating sites. People who have nothing better to do than create fake profiles and 'have fun' with others.  Fake profiles usually follow certain patterns (mainly because many are created by robots on behalf of the real person behind them).  Look for broken English, abnormal characters in paragraphs or just aimless rambling that doesn't really make any sense.  You can report fake profiles to the SimpliSingles abuse department.
CAM/TEXT BLACKMAILS are very popular with the boom of the smart phone and laptops with integrated cameras. Beware of performing any 'risque' webcam shows for your partner or sending nude selfies, you never know where they may end up.  Common sense plays a huge role here.  If the time comes for this, do it in person versus over technology where it can easily be shared with the world!
PHISHING EMAILS are everywhere, you've likely had some already from what you thought was your bank or credit card company claiming you need to provide some type of information or your account will be suspended, etc. Do not fall for these, your bank and other sites you may use (including SimpliSingles) WILL NEVER ask you to provide personal login details, credit card verifications, pin numbers, etc. via email/text or phone call.
FAKE WEBSITES are very similar to phishing emails… The fake site you land on may look like the real deal, but once you attempt to sign in, the bad actor instantly gets your credentials.  There are many ways to detect if the site you are on is fake, we'll cover some more information on how to do this in our safety blog.  Any website can be brought up as a fake by bad actors, you just have to be sure you are visiting the real page, not following a link in an odd email you received.

FYI – the real SimpliSingles has two URLs that are used:
https://www.simplisingles.com – the main website.  This site is SSL secured and should show with a padlock when visiting.
https://blog.simplisingles.com – this is the SimpliSingles blog.  It is also secured via SSL and should show the padlock when visiting.
PASSWORDS should be unique for each web site you use. Certainly do not use banking passwords on a singles site!  With all the data breaches these days, using a strong password, unique for each site, will limit attack exposure, should something like this ever occur to you.  If you are using the same password(s) for numerous sites, it might be time to change that behavior!
MONEY REQUESTS are an instant RED light. We've said it before, but can't emphasize it enough, never send anyone on this website money, no matter how sad the story or situation.  Report any abnormal requests or behaviors to the SimpliSingles abuse group.
[Back To: Table Of Contents]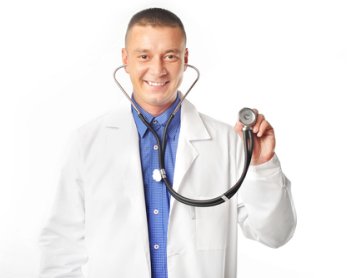 HEALTH
Proper sexual health and safety should be at the top of everyone's mind.  Certainly, this is none of our business, however a few things to keep in mind … should you choose to engage in sexual activity:
PROTECT YOURSELF – use protection! Condoms can significantly reduce the spread of STI's (sexually transmitted infections).  The most common of these being HIV and herpes.  Note: herpes can be spread by contact even when using a condom.
BE OPEN AND HONEST – we're all grown ups, have a conversation with your partner regarding sexual contact BEFORE having it. Asking the last time 'you were checked for STIs' is a fair question.  Many STIs are curable or treatable.  It is very important to be fully honest with your potential partner about topics like this.
VACCINATE – the spread of STIs can be reduced via vaccinations. Talk to your doctor or a sexual health clinic in your city to learn more about these vaccinations.
KNOW YOUR STATUS – do you have an STI? Some do not show any obvious symptoms!  Regular testing is critical to staying on top of your game and preventing the spread of STIs.  Always keep a copy of your records.
[Back To: Table Of Contents]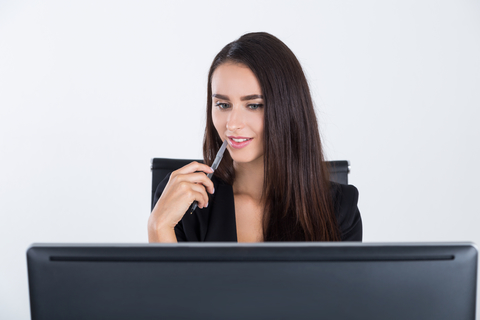 FURTHER HELP, SUPPORT OR ADVICE
In the case that something has happened, immediately call 911. Emergency situations include a recent threat of violence, sexual violence or if your health or someone else's is in danger.  If something has happened and you are in need of help, support or advice pertaining to physical or sexual assault, please consider the following 24 hour hotlines:
[Back To: Table Of Contents]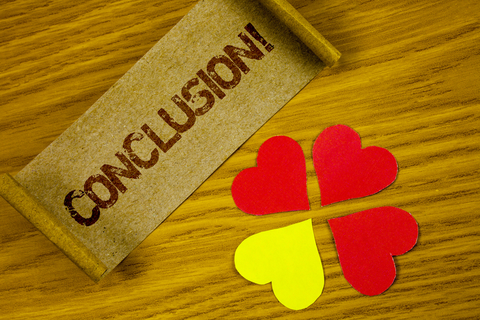 IN CONCLUSION
We want you to enjoy your time on SimpliSingles – by following the above suggestions; you can have fun and still remain safe!  If you want to go the extra mile, here are a few more things to consider/try:
GOOGLE YOURSELF – sounds weird, right? Well, in today's world it's actually not a bad idea…  See what information is out there about yourself.  Many websites offer removal, should you find some data out there that you don't want publicized.
BACKGROUND CHECKS can be a helpful resource if you have found someone you like, but just need that extra assurance! There is nothing wrong with researching your potential matches!
STAY LOCAL WHEN POSSIBLE. Do you really want to travel to a distant city/state or even country?  Long distance relationships have a fairly low chance of survival.  You should certainly never travel abroad to meet a stranger.
BE AWARE OF YOUR SURROUNDINGS! Pay attention to everything.
SOCIAL MEDIA – it may be tempting to add your new date to your social media (like Facebook, Twitter, Instagram, etc). But use caution with this, as there are typically a lot of things that can be found by trolling someone's social media pages, including obtaining information on family members, friends, schedules, employers, hangouts, children, etc.
OVER 50? – sadly, elders are often targeted for scams. A study shows that those over the age of 50 are more likely to fall for a scam versus those under 50.  The same study shows that losses from scams on 50+ year olds are considerably higher than those under 50.  Additional reference : https://www.huffingtonpost.com/ann-brenoff/elderly-scams-cost-study_b_6564288.html?ec_carp=8193805337565739723
If you are aware of anyone who violates our terms of use, please report the profile to the SimpliSingles abuse group.
[Back To: Table Of Contents]
Tags: #datingsafety #safetyfirst #onlinedating #personalsafety