Dating During Covid-19 – Part 2
See Also: [Dating During Covid-19 – Part 1]
The world today has changed in how we socialize and connect with each other. Creative ways to connect can be found all over the internet and many more are invented daily. Video chat capabilities are easy to use and many are free so there is no excuse not to use them.
Skype, ZOOM, GoToMeeeting, FaceTime or Microsoft Teams are a few to try out. There are many video chat options to use with your desired phone, computer or tablet. Some of these chat options are free while other will cost, so look for the one that suits your needs the best.
Online dating usually starts with a message or email of interest to the other person followed up by more messages, emails or in app chats between the two in order to know each other better before arranging an in-person meeting.
As restaurants and coffee houses start to open back up, you may meet your date at these places or settle for meeting through a video chat option. Video chat offers a way to see the other person while connecting and staying safe. As there are less and less cases, you may choose to meet in person at a restaurant or coffee house or even meet at a park to take a walk.
Make your video chats interesting. Do not just stay inside sitting on your couch in a video chat making it boring. Use your backyard, porch or balcony as a background for your video chat. It will also give you a conversation piece as well.
Cooking dinner together while on video chat and then eating together can also provide an interesting option to emails or instant messages. One rule to follow is to not have our background to cluttered and be careful of what is shown during your chat.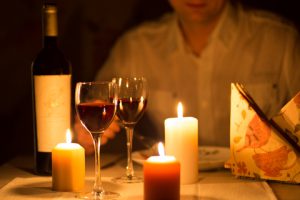 When first meeting someone and getting to know them, it is always safe to keep some personal information private until you get to know the other person better. The other person may know what city and state you are in, but keep your address private until you know the other person better. This will keep you safer and much happier.
Video chat apps even have backgrounds you can place over your own real surroundings and the backgrounds make chatting a little more fun than usual. One of the main goals is to make things more interesting until you can meet face to face. When you do meet face to face, remember the Center of Disease Control (CDC) guidelines of staying 6 feet apart and wearing a mask.
Research and look into which video chat options will work best for you and what devise you are going to use. Test the app out before you use it on a date to make sure you know it well and can use it with ease during your date. Have fun with your date and be safe.
Tags: #videochat #videoapps #onlinedate #covid #covid19