My Dating Adventures – Episode 5
"New Year's Eve"
An original [blog series] on SimpliSingles
New Year's Eve is a great time to go out and have fun and I am the type that always had a date every year. One year I remember I had no date and all my friends were busy with their dates with no group activities occurring. Not wanting to stay home, I accepted a date with Brandon. We chatted through instant messenger and email, then began talking on the phone. Brandon had a great sense of humor and was low key so that worked out for me because high demanding men never did interest me and rather annoyed me.
We had our first date in person right after Christmas and things went great. I could see myself dating him and getting to know him better. Brandon invited me to his office New Year's Eve party and I agreed to go. The event was being held at our local prestigious Gaylord Resort and I knew I needed an evening gown; therefore I went shopping. A black sleek beaded gown caught my eye and my best friend went on and on at how great it looked on me and flattered my figure.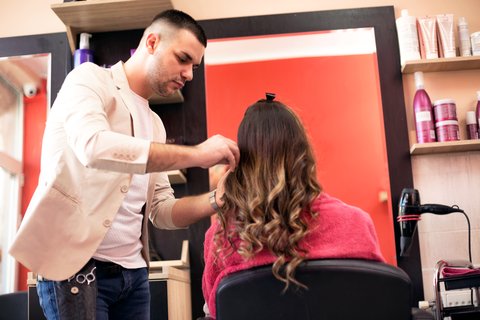 The day of the event I went to a professional for my hair and makeup. Brandon arrived in his black tux looking handsome and gushed at how I looked in my gown. Dinner was being served before the open bar and dancing. Nerves hit me as I realized I was about to meet his coworkers. Brandon assured me that they were everyday people so everything would be fine.
Dinner had a choice of chicken or steak and I chose the chicken. Brandon asked for the vegetarian option and I waited for the joke because he was not a vegetarian. The waiter explained that one was not available and Brandon proceeded to get an attitude demanding one be made because they had the food in the kitchen. Everyone at the table laughed and encouraged his behavior but I was confused. This was a side of him I had not seen before and it frightened me a little. I suggested we both have the chicken and he gave me a look like I was an idiot so I dropped the suggestion feeling embarrassed. Everyone at the table laughed.
Brandon started to belittle the waiter until he finally left to find a vegetarian option. At this point, I wanted to leave and not stay for anything. When a vegetarian option came to the table, Brandon had the audacity to ask for a steak to accompany his meal. Everyone at the table started to snicker and I was left in utter confusion. Walking away from the table, I could hear the waiter cussing under his breath. Brandon was being a jerk and his colleagues were laughing; I was in the company of morons.
I excused myself and called my friend from the ladies room. It was time to deploy the phone call rescue. When I got back to the table I could tell everyone was talking about me and it was uncomfortable. Brandon's colleagues started to ask me a ton of questions like how long I had been single, what I liked to do, where I went to school, how many siblings did I have and where did I grow up. It was odd questions from people who were not his parents.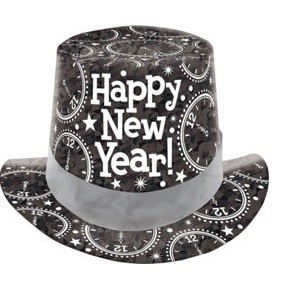 Finally my phone rang. I answered it only to have one of Brandon's colleagues say it was rude to answer a phone at the table. Enough was enough and I let my friend on the phone know I was leaving and thanks for calling. Standing up I let the entire table know that I was leaving and to have a good evening and Happy New Year. Brandon said I could not leave and I laughed telling him to watch me.
In the lobby of the hotel, I asked the doorman for a taxi and luckily there were some waiting outside. Brandon followed me and actually grabbed my arm to stop me from walking away. I asked him politely to let go and that I was leaving. The doorman walked over to us and let me know my taxi was ready. Not wanting to cause a scene, I texted Brandon on the way to the taxi that I thought he was a jerk and not to contact me again.
Sometimes people show themselves in odd ways. Brandon continued to email, IM and call me for weeks. I ignored all contact hoping he would get the hint. I had already blocked him on the dating site so he could not contact me there, but I had given him my personal phone number and IM contact. I blocked his number but he would call from other phones. Unfortunately I had to get a restraining order to make him finally stop.
Knowing Brandon needed closure so I did talk to him one last time and let him know that his actions that night were what ended it for me. Brandon threw out insults about my looks and weight, at that point I put the phone down and let him continue and when he was finished I agreed that we were not a match. Most women would let insults like that get them down, but the insults were actions from a desperate man to save his dignity.
How does the story end? Very well because now I throw a New Year's Eve party every year! Date or no date I am always surrounded by family and friends!
Tags: #dating #firstdate #mydatingadventures #singles #nye