My Dating Adventures – Episode 2
"Halloween Party"
An original [blog series] on SimpliSingles
The holiday season is fun, but better with a date! Halloween is fun with all the parties and costumes possibilities. Josh emailed me and thought my profile was interesting so he wanted to meet up right away with no long email or IM exchanges. He email explained that he didn't really need to spend a long time exchanging emails to know that he wanted to get to know me better.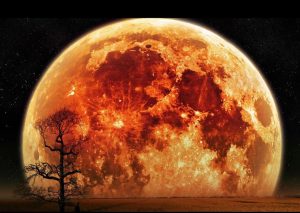 I was leery at first, but it was only coffee and if we didn't hit it off then no big loss. We did meet for coffee and we did hit it off. He spoke and listened; it was almost too good to be true. We texted daily and spoke on the phone a few times a week as well and I was seeing hearts. We kept this up for two weeks so I was not surprised when he invited me to a Halloween party.
Josh explained that it was dress up and we should find a cute couple costume. Excited, I started thinking of all the great costumes; Romeo and Juliet, dish and a spoon, Minions or Katy Perry and Left Shark! We went to dinner then decided to go shopping. I let him know of my ideas and he smiled, but I knew he didn't really like my ideas. I asked him what he suggested and he said we could go look and see what sparked our interest and he was thinking something sexier.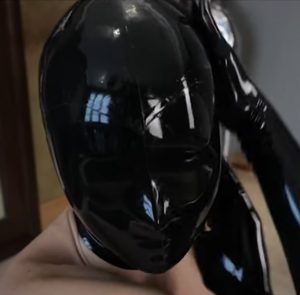 The party we were going to was adult, he explained. No kids around no big deal I thought. I still didn't understand the nature of the party and by now I am sure you do understand the nature of the party, so you are smarter than me. We parked by a place called Leather Daddies. I thought he was playing a joke on me so I went with the joke by going inside with him. I started blushing the minute inside. I am no prude, but I am also not into the floggers, leather and bondage (BDSM). Josh could tell from my reaction that I was uncomfortable, but he continued.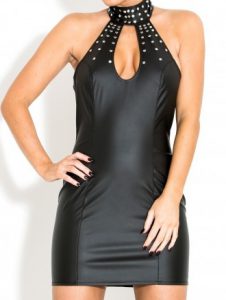 He chose my costume of leather latex hood in black, a lace collar, a leather dress and very high heels. I was shocked when he bought it all at almost $450. This is when I realized he was serious and I started to get nervous. He claimed he already had his costume with a smile.
Knowing I was not going to the party and I would not be wearing the costume I called him the next day. We did talk about the shopping trip and he admitted I looked freaked out. The BDSM side of him came out and he should not have kept it hidden. Josh explained to me that he thought it would be a good introduction to the lifestyle and he knew I would like it if I gave it a chance. He pleaded and demanded to all my saying no.
The party went on without me and I stayed at home passing out candy. My advice to all the BDSM people is that you have to tell your new partners this information up front and be honest.
Tags: #singles #dating #baddate #mydatingadventures