My Dating Adventures – Episode 4
"Updated Picture"
An original [blog series] on SimpliSingles
Dale and I have been texting, emailing and talking on the phone for a few weeks before we decided to meet in person. Meeting for the first time is exciting and I want to make a great impression. I made an appointment to get my hair styled and bought a new skirt to go with a cute shirt I already had.
We had decided to have dinner at a new ramen restaurant. Dale called and made the reservation because that is the only way to get a seat at this place. The closer the date came the more excited I got. Dale and I spoke every day about the upcoming date; about the food, the neighborhood, what we could do after dinner and how we would get to the restaurant. We decided to meet at a local coffee shop and drive to the ramen place together and I didn't mind because I always carry extra cash for a taxi in case I get stranded or need to leave a situation.
Finally the day came and I couldn't get to the coffee shop fast enough to meet with Dale. Looking for his car was easy enough, but the guy standing beside the car was not what I expected. Pictures were exchanged and then there were pictures on our profiles so I was positive it was Dale, but an older version of Dale and a not so dressed sharp Dale.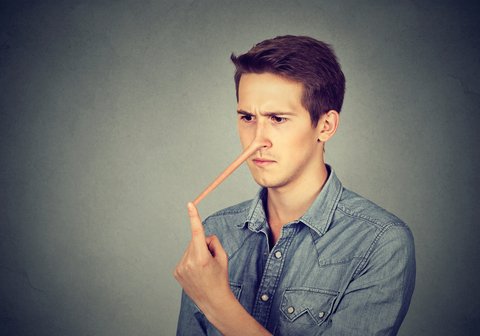 I understand using some pictures that are older but not all. I would say that Dale had not taken any new pictures in about 10 years and he had not gone clothes shopping in about that amount of time too. Taking a deep breath I decided to go through with the date. We did get along in conversation and I also wanted to try the ramen place, so why not?
Dale was happy with the way I looked but I had to ask him about his obviously old pictures and I was nice about it; I just mentioned that he looked a little older in person than he did in the pictures unless they were old pictures.
Then I saw a side of Dale that was not nice. He blew up and started yelling that I was like all the rest and only interested in physical appearances and he was a millionaire just looking for someone to want him for him. Shocked, I started laughing and asked if he was serious and that I was only asking why he posted pictures that were old and not recent pictures. Dale said he owed me nothing and he took off in his car.
Dodging that bullet of crazy I ended up calling one of my friends and we went to the ramen restaurant having a great time all the while talking about crazy Dale. This crazy man texted me the next day and tried to make it all my fault, so I ended up blocking his number and email as well as blocking him on the dating site. Am I the only person this has happened to?
Tags: #dating #firstdate #mydatingadventures #singles