An Honest Dating Profile
The dating profile you make is a snapshot of you; your introduction to the other person.  Be honest in what you write.  If you are not then you will have a miserable experience dating because you will not attract the right person for you.  The profile is not your life story but a quick introduction of you to the dating world.  The goal to keep in mind is who you are trying to attract.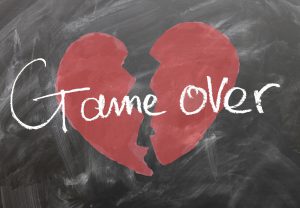 In your introduction, include a quick look at your life.  List places you like to go eat or go for recreation. You may like to walk the trail at a local park or swim.  List any sports you take part in or watch.  Do not list anything you do not like to do or watch, you may find yourself unhappily watching a footfall game being bored and not knowing what is going on or attending a craft show feeling out of place. 
Listing what you like does not make you less desirable or difficult to date.  Listing these things makes it easier for the other person to connect with you.  Someone may not like everything you do on your list, but may like a few things and this is a start to gain their interest and pursue an introduction email.  Describe who you want to meet and why.  If your standards are high do not lower them just to get people to date you.
A bad date is a waste of your time in searching for that long term relationship.  Be honest if you are only looking for people to date and not worried about long term relationships and visa versa. The main point is to not be negative in anything you write. Never give details of past relationships or things you did not like about past dates.  If you do not like sports, you can write that you do not like sports. If you do not like romance movies then make sure you write this in your profile.
Your profile is a guide to others on who you are and how to make you happy.  Many people have written false profiles in hopes of attracting that great special someone and it backfires badly. Check the spelling and grammar of what you write.  Writing "to" when you should use "too" can send a message of ignorance to others.  Not bothering to use spell check spells laziness to others.
When writing a dating profile remember to be honest in who you are and what you want. Do not write a life story but give information in what you like to do, read or watch on movies or television. Be honest with yourself in what you want out of your dating profile and you will have a much happier time with online dating.
Tags: #makeaprofile #onlineprofile #onlinedating #singles